About Benoit Sjöholm
Born in 1980, Benoit Sjöholm lives and works in Villejuif near Paris.
During his childhood, he was influenced by the work of Judith Reigl (a Hungarian painter) and Simon Hantaï (a fellow Hungarian painter associated with abstract art), both friends of his maternal grandparents.
Benoit studied graphic design and worked for 15 years as a freelance art director. Typography and graphic signs were at the heart of the artist's preoccupations from the beginning.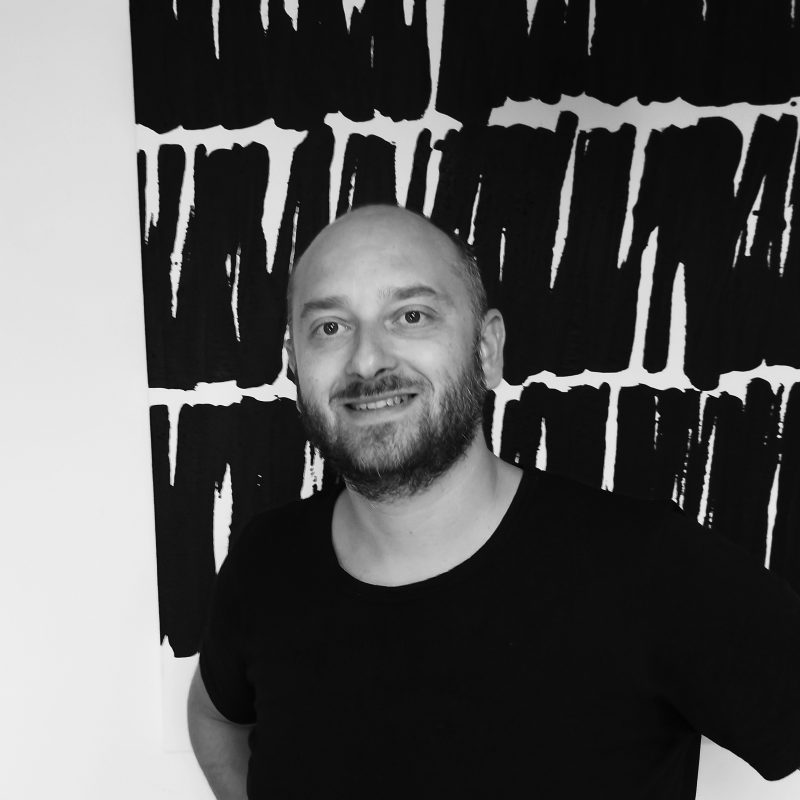 Shop items by Benoît Sjöholm