About Hemel & Freytag
Daniel Hemel & Anselm Freytag are two self-taught artists who work on paintings simultaneously.
Unseen Sketchbooks have produced a zine with the artists, Freytag, based in Munich and Hemel based in Berlin. Hemel & Freytag have always worked on simultaneous projects and the current lock down offered an opportunity to reimagine how they work together over Skype.
Hemel & Freytag's 36 page zine is now available with an interview between the artists and Professor Paul Sermon of the University of Brighton. The zine and interview explore the working patterns of the artists who work simultaneously over distance.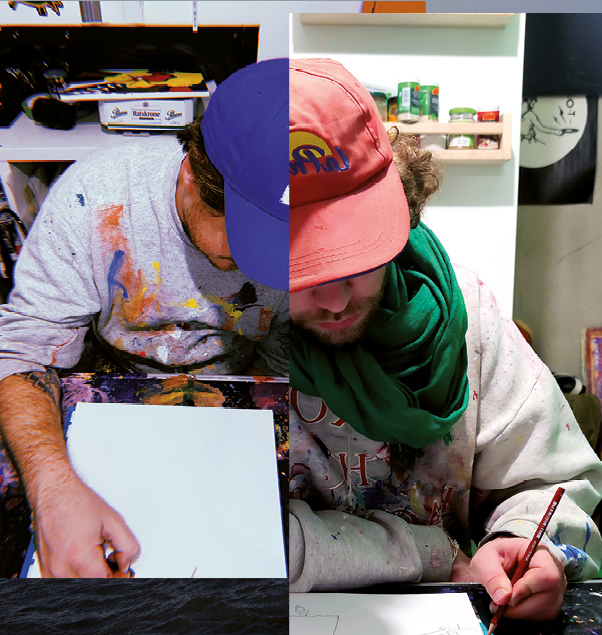 Shop items by Hemel & Freytag