Six/Seis explores the work and sketchbooks of Spanish illustrator Jesus Cisneros. The book is broken into six sections: Themes, Series, Memory, Exploration, Accidents and Fiction. This illustration book contains a series of interviews with Jesús in both English and Spanish.
Jesús actively uses his sketchbook as a way of exploring themes including nature, animals and the human body. Notions of the mythical and imaginary are recurrent themes in his work.
The use of folklore imagery and different drawing styles and techniques are explored in this dual language book.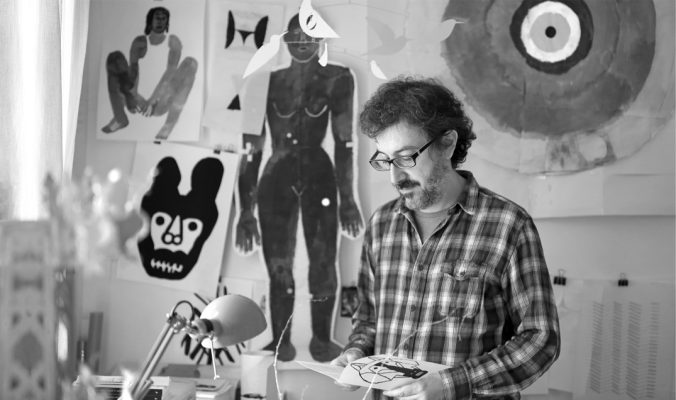 "I'll begin by saying that I usually draw 'by heart', i.e., I am not used to having a model in front of me, whether a real one or a photograph; therefore the act of drawing is, in a way, a search in which my memory and my imagination are involved. To put it simply, when I draw a tree I am, somehow, recalling trees that I have once seen, and, at the same time, creating a new one on paper."
Jesús Cisneros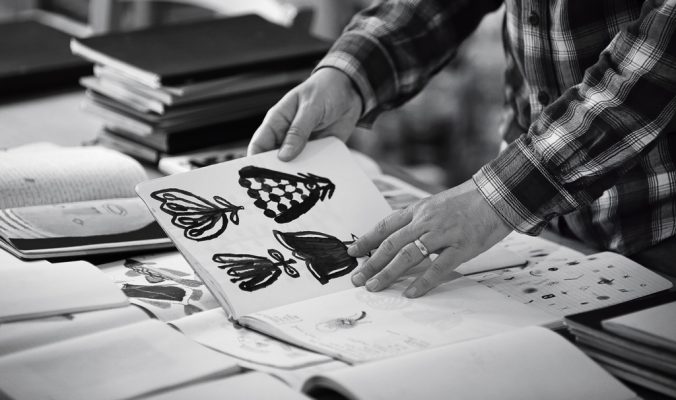 "I would say that, nowadays, perfection is very 
much associated with digital tools which allow 
you to polish and erase errors (the famous 'Ctrl+Z' function). But, when you work with your hands, without the security of undoing that a computer provides, accidents will always be present to 
a greater or lesser extent. Over the years, I 
have learned to be receptive to the things that happen on paper when I draw and I like not being in full control, not knowing exactly what is going 
to happen."
Jesús Cisneros
Specifications
This edition is perfect bound (PUR) with a white foiled cover.
216 pages
230mm x 280mm (9 1/16" x 11″)
Foil cover on GF Smith Colorplan stock
External Links
https://www.laforesta.co/jesus-cisneros
https://www.thesecrettreehouse.com/blog/workshop-with-jesus-cineros
https://blog.picturebookmakers.com/post/139415125306/jesús-cisneros
Instagram
https://www.instagram.com/jesus.cisneros.ilustrador/?hl=en
Pinterest
https://www.pinterest.co.uk/pin/21814379420288042/
Domestic Course
https://www.domestika.org/en/courses/1793-artist-s-notebook-explore-illustration-techniques